Interactive Animal Magnet Dry Erase Board
September 26, 2016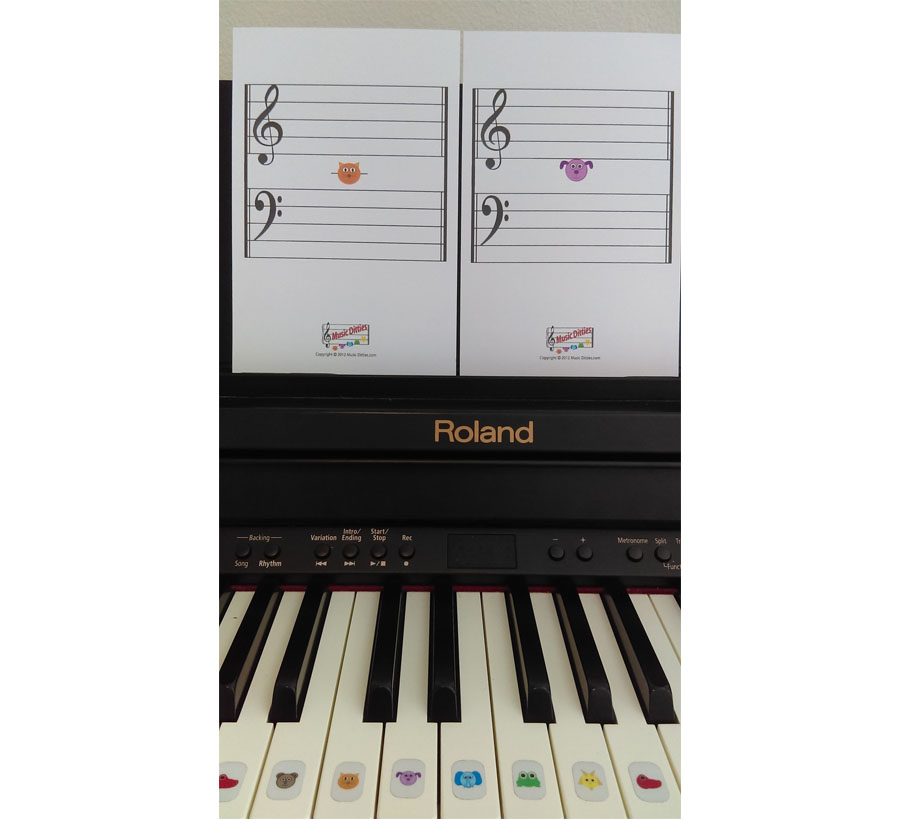 5×8 Animal Note Flashcards
September 26, 2016
Animal Note Magnets
$14.99
A FUN way to learn the lines and spaces of Treble and Bass Clef!
These Animal Note Magnets come with 4 animals each note and 4 sharp and 4 flat magnets.
Description
The Animal Note Magnets make it fun and easy for any age student to learn the location of all the notes on the Grand Staff. They can be used as a teaching tool for private lessons, piano classes, school classes, homeschooling, online or self teaching. They can also be used for any Treble or Bass clef instrument.
The magnets are 3/4″ for easy handling and fit perfectly on the Animal Note Dry Erase Magnet Board. The glossy finish makes the animals clear and colorful. There are four of each colorful animal, four sharp signs and four flat signs. They come in a reuseable and resealable bag for easy storage. The magnets should be supervised when used by ages five and under and are safe for children 5 and up.
The Animal Magnets are great for playing games to learn location, lines and spaces, chords, note passages, and more. These interactive games are fun for both teacher and student in reaching their goal of learning to read music notes. Used with the Pantely Piano Books, Animal Note Stickers, Animal Note Flash Cards, the student will learn in an entertaining and fun way to read music notes and play piano.
The Animal Note Magnets can be used on the Animal Note Dry Erase Magnet Board or on any magnetic surface and makes teaching and learning music notes more fun and enjoyable.
Additional information
| | |
| --- | --- |
| Weight | .125 lbs |
| Dimensions | 3.5 × 2 × .16 in |