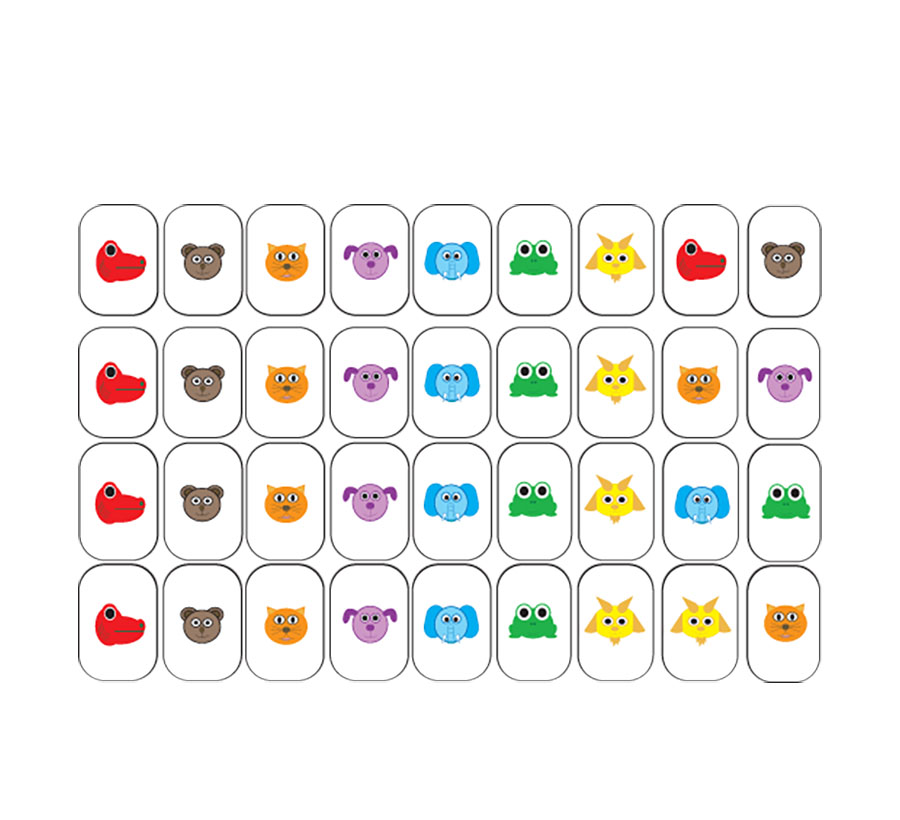 Animal Note Removable Stickers for Piano Keys
September 26, 2016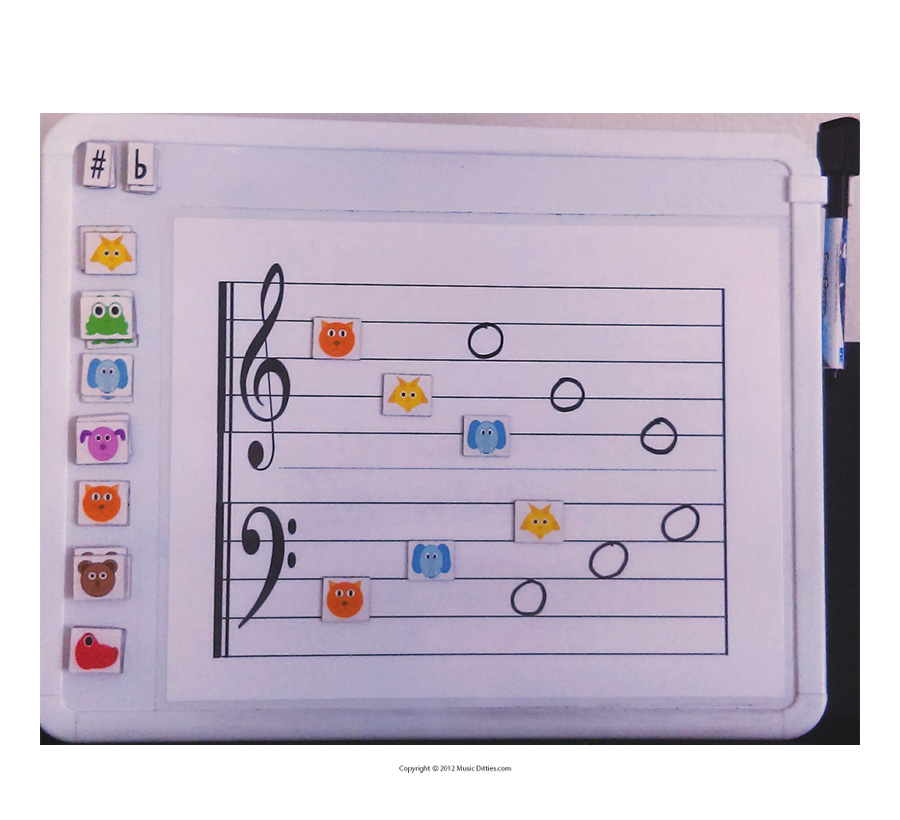 Interactive Animal Magnet Dry Erase Board
September 26, 2016
3 x 3.5 Animal Note Flashcards
$4.99
These 27 cards teach from C below the bass clef staff to A above treble clef staff.
Description
The Animal Note Flash Cards are a fun, entertaining, hands-on way for anyone wanting to learn how to read music notes on both treble and bass clef. The animals represent the note letters, such as A the Alligator, B the Bear, C the Cat, D the Dog, E the Elephant, F the Frog, and G the Goat. Each animal is a different color to help you see and learn that not only is each note located on a different line or space on the treble or bass clef, but that you can easily see that each note is a different letter. It's fun for children who are learning to read to identify the letter with the word. The notes range from C below the staff to middle C in bass clef, and middle C to high C above the staff in treble clef.
Children through adults love to play music note games with the Animal Note Flash Cards. Taking one card at a time and finding it's location on your piano or keyboard makes it fun, and by adding more than one card you can begin to create your own song. The Animal Note Stickers for your piano or keyboard are recommended to use along with these Animal Note Flash Cards.
The Animal Note Flash Cards come in 3×5 size and 5×8. They can be used for self-teaching, private lessons, homeschooling, music classes, or preschools. You can use them with the Music Ditties Piano Book Series and the Animal Note Dry Erase Magnet Board.
Additional information
| | |
| --- | --- |
| Weight | .3125 lbs |
| Dimensions | 3 × 3.5 × .4 in |